Find Your Next Classic, Unique, or Modified Motorcycle Today with Just Bikes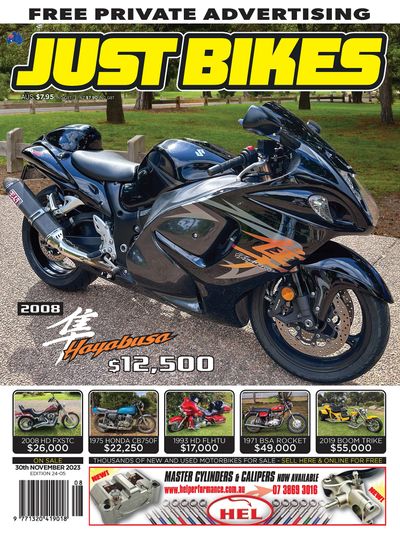 DON'T MISS THE LATEST ISSUE!
SUBSCRIBE NOW AND SAVE!
We have features, reviews to read. This month's editorial includes: LATEST NEWS REPORT - 2023 National H.O.G. Rally REPORT - 2023 Australian Motorcycle Grand Prix Whether you're into collectable classics or the latest superbike, JUST BIKES is the only magazine you need if you want to buy, sell or just dream. There's no better place to find your next dream machine!   
Latest News
Upcoming Events
Why Choose Us?
Audience
We give you access to one of the largest audiences of enthusiasts in Australia. Online, on Social and in Print.
Fair & Affordable
Private listings are FREE, no matter the value of your listings, with the ability to upgrade your advert to push it even further.
Local & Trusted
We are an Australian business based in Geelong & have been in this industry for more than 35 years!